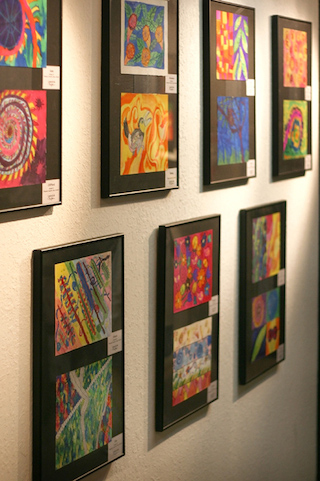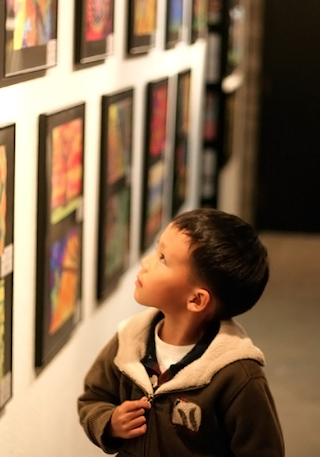 Fourth graders were introduced to the elements of design and color theory as a foundation for their artwork. Emphasis was placed on learning co;or-mixing from the primary colors to create secondary colors.
Learning to mix tints and shades expanded the range of color they were able to use from their palette.Practice and terminology of the principles of design and color theory were incorporated into a project centred on using images inspired by nature. Students drew and designed compositions based on the four earth elements: water, air, fire and earth.
The group of paintings that are showcased below range from using a specific earth element related to an animal. Others may use all four earth elements abstracted by use of color and line. The process from beginning to end spanned a period of a month to complete these vibrant and innovative works of art.
---